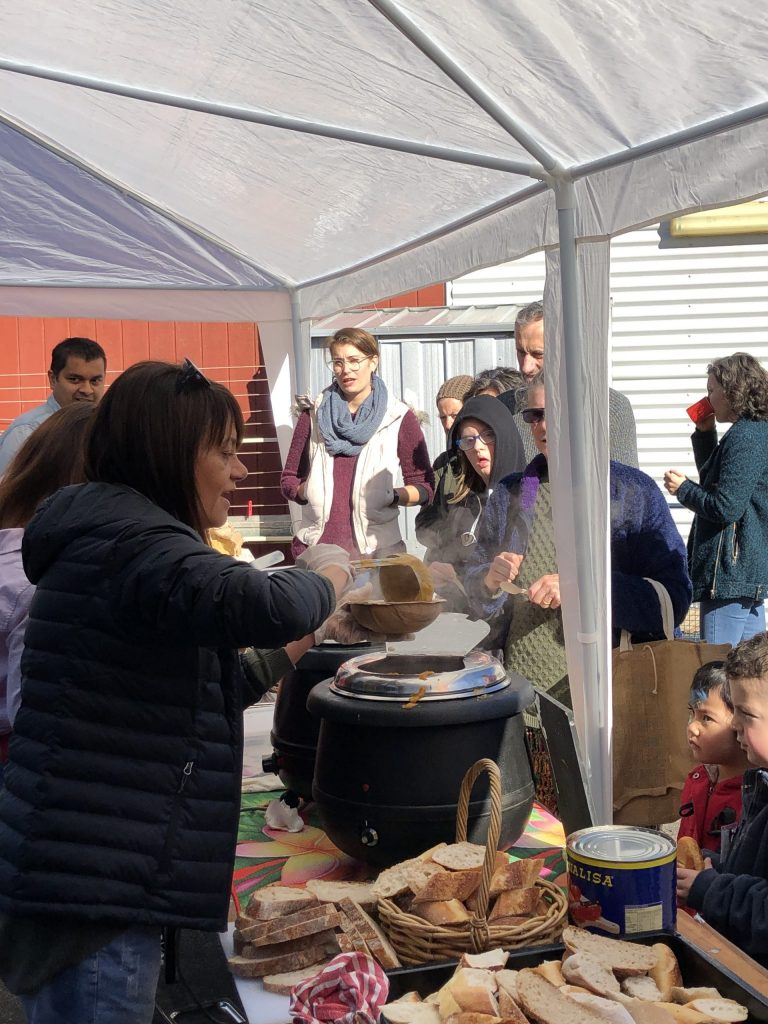 What a fantastic achievement by the Seeds communal garden…. Our gardeners, participants, community club members  and staff and did an amazing  job in keeping things  going during Covid; producing over 1,000 kilograms of food last year that was shared with participants, families, staff and other community organisations.
This year because of Covid we couldn't have our normal winter Soup festival. Many of you will recall the last celebration where we had over 600 people attend.  The soup festival is where we share our pumpkins in the form of soup.
As  we could not  do that this year  our Garden Community opted to have soup kits available for collection, free of charge,  from our friends down at Pachamama Wholefoods grocery on Sydney Road in Brunswick. This meant that the people would have an opportunity to make some soup using our pumpkins. The kits included pumpkins and herbs harvested from the garden, as well as recipe cards. The recipes were created collaboratively by our garden community. Any pumpkins that were left over on the day were given to Annie Borat Community Cupboard who provide a street accessible pantry for those in the Brunswick community doing it tough. We also share any excess harvest from our garden  with them. 
Here are a couple of the responses that we received back:
"I just wanted to say an enormous thank you for your diy soup kit. My pre-schooler was so excited to get her "big pumpkin" and loved helping to turn it into soup. We used the smoky soup recipe on the card and it was the most delicious soup we've had for ages. It was such a generous offer to give away that lovely produce and we were very humbled and grateful to be part of it. We had good intentions to take photos of our soup and share on Instagram but it disappeared so quickly from our bowls!"
 "I just wanted to say thank you for the soup kit! I'm saving it for later this week when it's going to be freezing – and we'll all want a gorgeous warm winter soup. It's really been a tough time – this put a smile on my face, so thank you!"